Konečně je tu představení dlouho očekávané letošní novinky – ohebné LED stěny Gloshine s roztečí 3,9mm.
Dlouho jsme se rozhodovali, kterou LED stěnu koupit, aby nejvíce vyhovovala potřebám našich klientů. Po zvážení mnoha faktorů jsme zvolili produkt, který se osvědčil u našeho polského partnera Brill AV MEDIA a který má mnoho zajímavých vlastností.
Mezi hlavní výhody nového přírůstku do našeho technologického skladu patří jeho flexibilita. Novou LED stěnu je možno stavět v konvexním i konkávním prohnutí a to v rozsahu plus i mínus 15 stupňů, což je unikát na našem trhu. Jsme tedy schopni postavit nejen tradiční rovnou projekční stěnu, ale můžeme jí prohnout, nebo zvlnit, jak vidíte na obrázcích. Třešinkou na dortu můžou být instalace do válce, pro toto řešení máme i novou příhradovou konstrukci ve tvaru kruhu o průměru 4 a 8 metrů, to znamená, jsme schopni válec i zavěsit!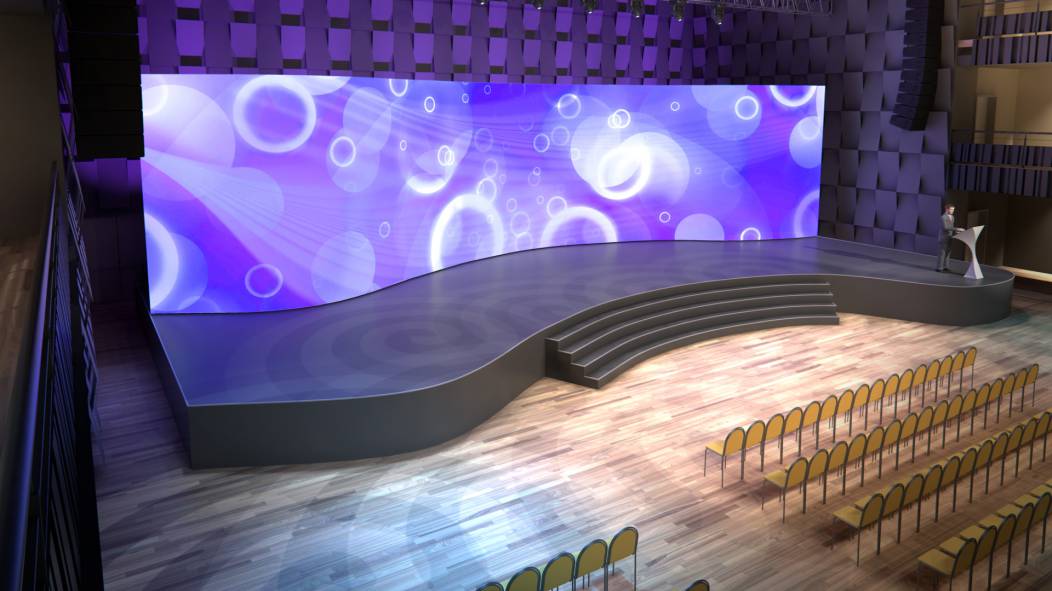 Tím ale výhody nové stěny zdaleka nekončí. Tzv. low latency procesing minimalizuje zpoždění obrazu, což je klíčové pro každý event. Mimo to jsme moduly osadili high-endovým zpracováním obrazu Novastar A8, který umožňuje 18bitové zpracování obrazu - to nás zbaví nevzhledných kompresních artefaktů v tmavých částech obrazu. Díky kvalitním konektorům Neutrik má naše LED stěna bezproblémový a hlavně stabilní provoz. A aby toho nebylo málo, díky novým procesorům NOVASTAR dokážeme odbavit obsah v rozlišení 4K.
Jak sami vidíte, více už jsme toho do nového řešení dostat nemohli a věříme, že vám bude nová LED obrazovka dobře sloužit a zase o něco posune české eventy.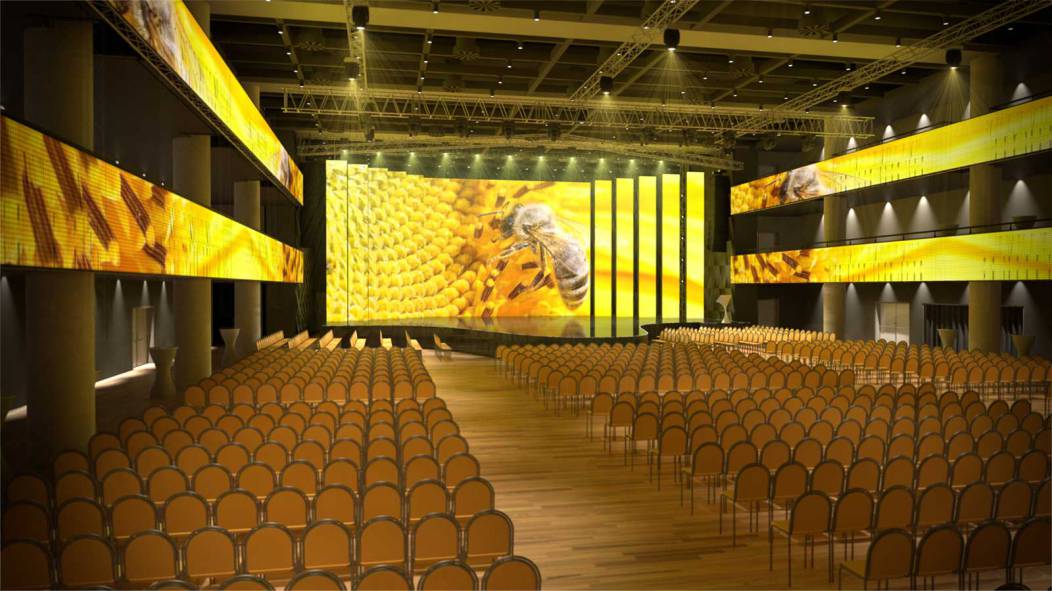 Další novinka v rámci oneavteam - první obří LED obrazovka na kolech
V rámci naší rentalové skupiny oneAVteam jsme pořídili i první obří obrazovku na kolech. Náš mobilní LED kontejner disponuje projekční plochou 50 m2. Jeho největší výhodou je rychlá stavba, která trvá přibližně 30 minut. Díky samostojné konstrukci totiž není potřeba další manuální stavba, což znamená i podstatně nižší náklady. LED kontejner dokážeme navíc "obrandovat" dle vašeho přání. Naší novou mobilní LED obrazovku brzy uvidíte na běžeckých maratonech a dalších sportovních akcích.