How it works
NEXT STEP
1.

The way to do it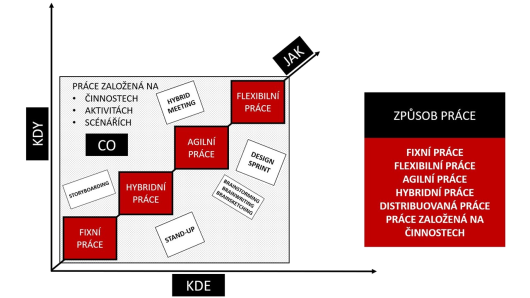 What work will look like in the future depends largely on people and their level of satisfaction with the physical workspace, but also with the digital technologies that are indispensable to doing meaningful work. 21st century work should be flexible, hybrid, virtual, agile and distributed. By understanding these facts, it is possible to design original workspaces where people feel comfortable, look for fresh ideas and think about innovation and future strategies. 
Work spaces should be designed to change outdated behavioural patterns that affect feelings, mood, emotions, and the actual performance of the team. 
2.

The right decision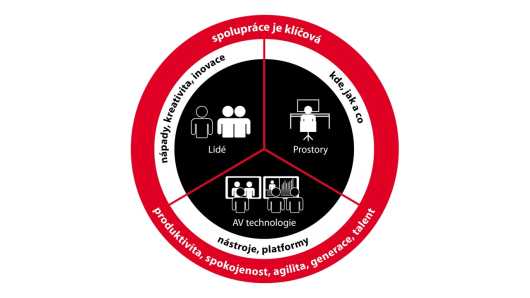 Making the right decision is sometimes difficult but important. Our approach to work combines these three essential elements: people, workspaces and technology.   
Based on this approach, we are able to make the most of our years of experience in every workspace we create with you. Together, we will improve the way people work. This will make work better for everyone, which is the primary goal of any successful organization.   
We continuously work on solutions that positively impact communication, collaboration, creativity or engagement with teams and remote participants. 
3.

Value proposition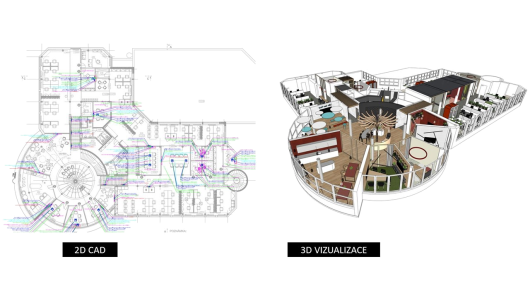 At the heart of every new project are the people. That's why we create a personalised value proposition for each client, tailored to their specific needs. It includes all our knowledge and skills you might need.  
We know that designing and implementing immersive workspaces requires a lot of stakeholders and ideas. Fortunately, we strive to find compromises that ultimately bring people together. Your people, our people, partners and suppliers. We are the glue that holds everything together to achieve your goals and desires. We transform existing workspaces and the world of work into something fit for the 21st century.  
4.

Adoption Package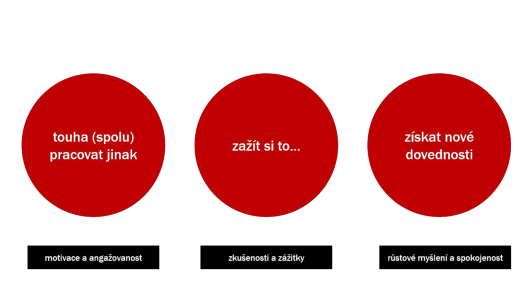 Office space should become a place that does not feel static and formal, but exudes vitality and energy. People should feel comfortable in them, actively seeking out their colleagues or connecting with company values. They also need to feel valued in the office space and to be a full part of a team where they have an important say in decisions that affect more than just their work. 
We believe that through communication, collaboration and creativity, companies and organisations are opening up new opportunities to leapfrog, develop, educate and motivate employees. That's why we offer an adoption after-sales package that incorporates the desire to collaborate in a different way or to try new scenarios virtually in your workspaces. At the same time, you will gain new experiences, expertise and skills. With the adoption package, your people will be much more connected to your workspaces and technology. 
What solutions are you looking for?
Contact us and we'll figure out the best one for you.
Stay up to date!
Follow our business-focused social media.