How it works
NEXT STEP
1.

Our mission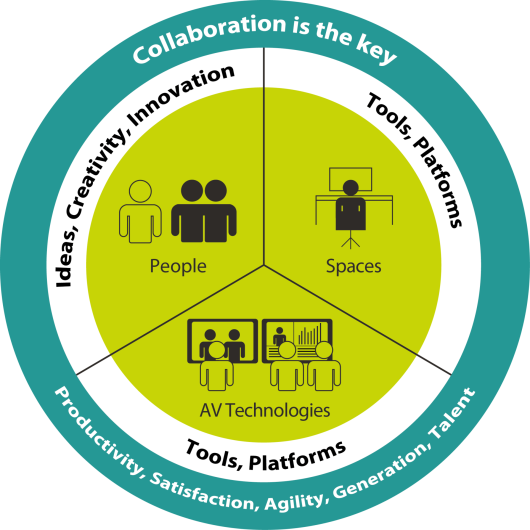 We believe that work is not defined by four closed walls, but by flexible workspaces, exceptional human creativity, teamwork from anywhere, and communication technologies that people love to use to get work done. 
This way of working enables companies, teams and individuals to achieve much better results, meet challenging goals and effectively connect diverse, distributed cross teams with their business partners, customers and suppliers.
Companies today will embrace all forms of work: in-office, hybrid and remote. But the most successful ones realize the following truth: work is just work.
It's not office work - it's just work.
It's not hybrid work - it's just work.
It's not remote work - it's just work.
WHERE people work is less important than WHY people do the work, HOW they do the work, and WHAT tools and technologies they like to use to do the work.
"It doesn't matter WHERE we do the work, it matters WHY, HOW and WHAT we do the work."
2.

Our approach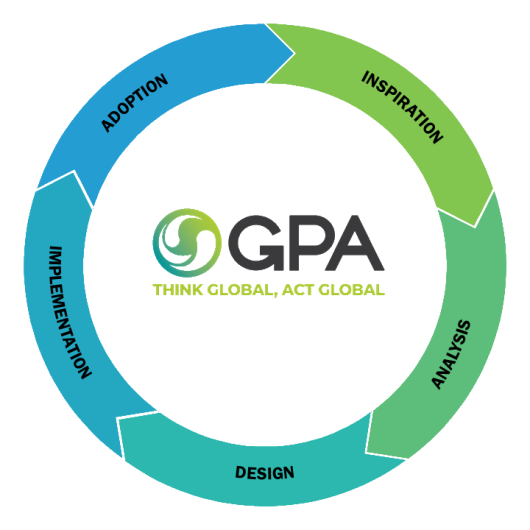 We focus on the latest work trends, which we then present in the form of experiential inspirations. During practical demonstrations, we reveal new possibilities, methods and scenarios that positively influence work productivity. 

We then analyze and evaluate the individual ideas, needs and desires of organizations, teams and individuals. The aim is to design solutions that suit all employees. We look for novel solutions that evoke positive work experiences.

We design workspaces that take meaningful advantage of modern communication technologies and allow people to easily and flexibly adhere to in-person, hybrid and remote communication agreements from anywhere, anytime. 

With this approach, we deliver not only international but also local projects that are exceptional and individual in many ways. 
Last but not least, we offer post-sales adoption of new digital skills, which is closely related to the desire to work and collaborate differently.
3.

Our offer of solutions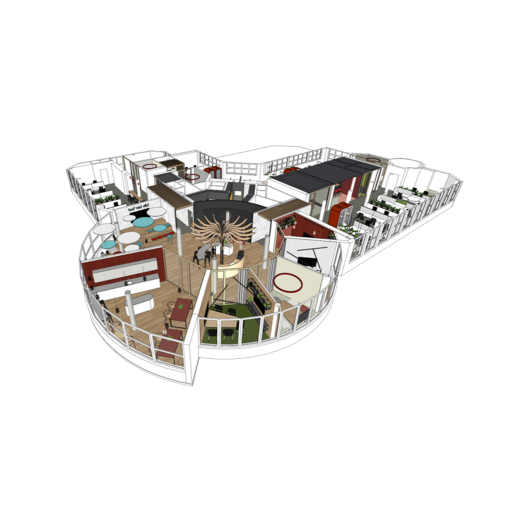 Imagine not only office spaces that are smart, safe and flexible: studios, laboratories, study rooms, rest and relaxation areas, informal zones for personal meetings... where people like to come back again and again. Because it is in such spaces that a positive mood, a real humanity, radiates, where original ideas, thoughts and innovations are born. This is what organisations will need more than ever before.
These spaces become home base for people, teams, departments and entire divisions. They include the required variety and connectivity of individual spaces to support different types and scenarios of work: activity based workplace.
4.

Diverse workspaces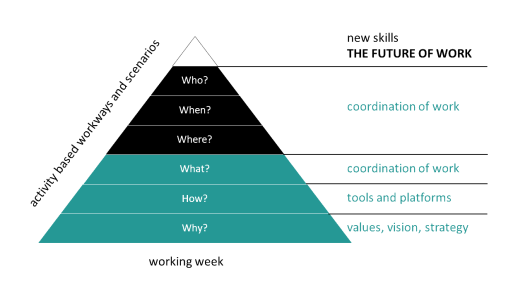 Companies that embrace new ways and scenarios of working based on face-to-face, hybrid and remote communication and collaboration outperform companies that don't apply them or focus on only some of them. Let's break the work down into separate questions.
Do you know WHY you work? Your mission, values and vision. When you know the answer you can focus on the next question. WHAT tools and technologies do you use for your work? This could be communication tools and platforms like Office 365, Microsoft Teams, Cisco WebEx, Zoom, Google, etc. Next question. What do you do at work? Your tasks, goals and deliverables.
Are you clear on WHY you work, WHAT tools you use to do your job, and WHAT you solve at work? Then you can focus on the WHEN, WHERE and WITH WHOM you do the work. Most of us assume that these questions are related to the physical workplace or office. However, this has changed with the advent of the covid19 pandemic. The determinant of best work performance or productivity is not so much the physical workspace, but the outcome of the work that we can now do from anywhere and at any time with people who are physically or remotely present.
What solutions are you looking for?
Contact us and we'll figure out the best one for you.