Let's create brand new workspaces together.
NEXT STEP
1.

Collaboration is the key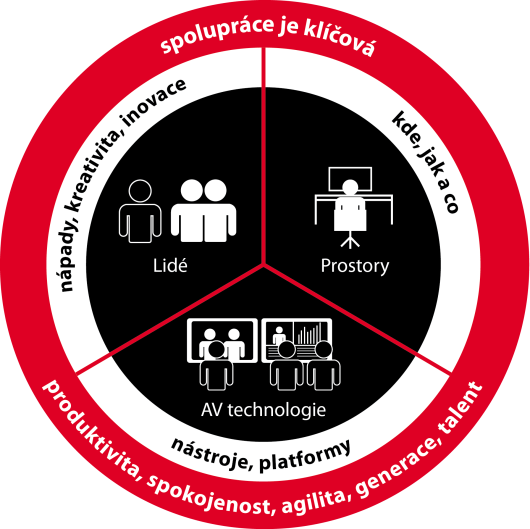 2.

People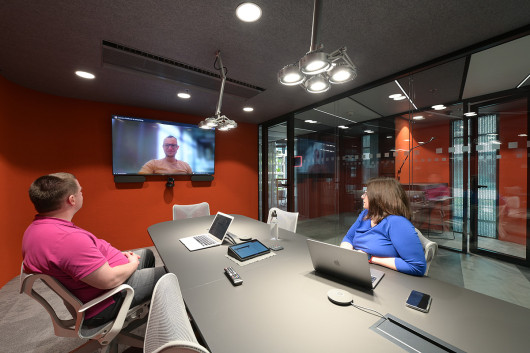 High-performing teams of people are at the heart of collaboration in modern organisations, drawing other members to actively participate. These teams are formed to solve problems: to bring a new product to market, to optimize a process, to analyze market trends, to understand customer needs and wants, and so on. Thanks to digital collaboration, it is not necessary to group employees by location, but by objective, and they all collaborate with each other and solve it remotely. Teams collaborate through tools and platforms, using physical locations in the office, at home or at other spaces as needed.
3.

Space
As physical space is no longer seen as a constraint to getting the job done, we now have entirely new ways to combine digital and physical space to leverage the strengths of each. If we want to take advantage of the new opportunities in digital work, we also need to change the way we think. We need to stop thinking of the workplace in terms of physical location only, but as a place where teams come together to work digitally, where they solve problems, create new ideas and innovate. Recognising this opportunity is important to further streamline work in the digital age.
4.

Technologies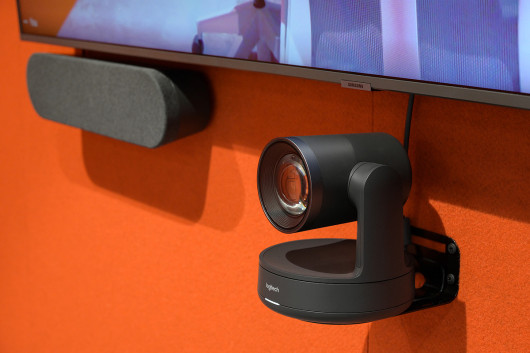 Digital technologies help to engage employees in two or more teams at once, with digital tools and platforms enabling individual teams to connect. Each team has its own digital work environment, its own digital network of relationships and a specific set of digital tools. Moving from one digital team to another is easier than moving from one physical workplace to another. Modern technologies, tools and platforms offer entirely new approaches to collaborating and co-creating shared tasks in synchronous and asynchronous time.
What solutions are you looking for?
Contact us and we'll figure out the best one for you.
Stay up to date!
Follow our business-focused social media.