We have heard the calls of our customers for the possibility of building high-quality LED walls in top quality and decided to buy 200 m2 of Gloshine Legend indoor screen with a pitch of 3.9mm.
We knew we needed another LED screen in a large quantity. Choosing the right product had several aspects and was not easy at all. We focused on the image quality, mechanical design, ease of handling, device protection, supplied accessories and, of course, price. Easy handling played an important role. The more effectively we can install and uninstall the LED screen, the more we save on labor costs and we can then offer the customer a more interesting price.
In total we have 200 square meters of indoor screen with 3.9 mm pitch
LED wall parts available in two dimensions: 500 x 500 mm and 1000 x 500 m
Most of the material is in size of 1000 x 500 mm. The bigger dimension allows to shorten the installation time almost to a half. This means saving labor costs, which is increasing in these days.
It is equipped with the highest quality image processing on our market - Novastar A8 +
Up to 18-bit image processing, image rotation, low image delay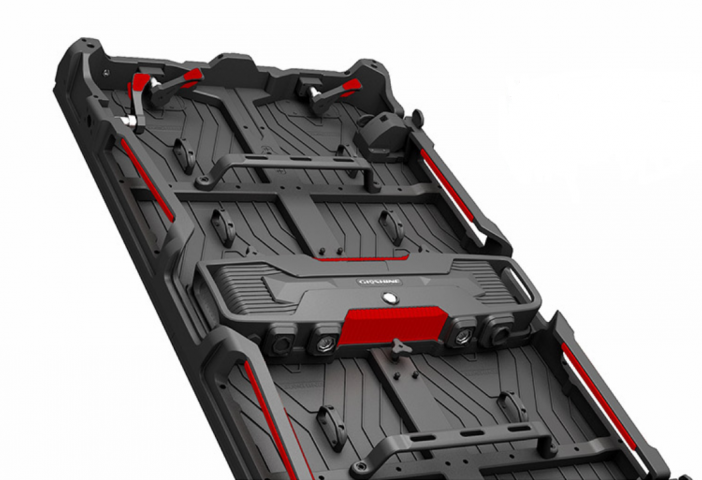 We have bought more 4K processors and we have also expanded the portfolio of those for lower resolution. Novastar has produced a new VX6S model that has multiple signal outputs. These again save our clients costs, as we do not need additional devices to back up the data path. And we did not lag behind in a LOW LATENCY field and for the most demanding clients we bought a new 660 PRO processor at which the manufacturer declares zero image delay.
The screen is complemented by a high-quality construction that provides a stable and quick building from the ground.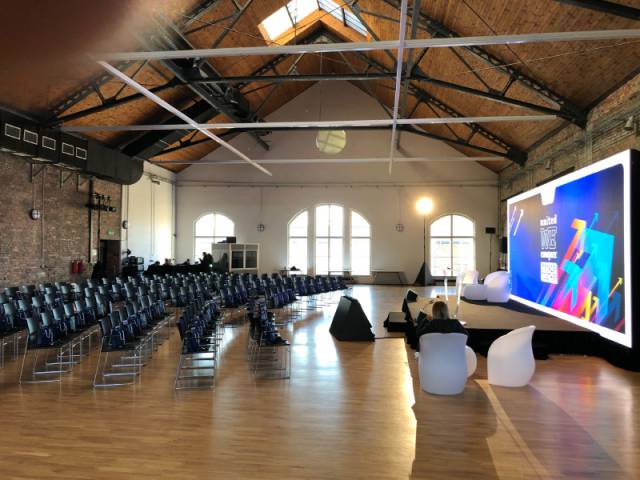 Conference for Veolia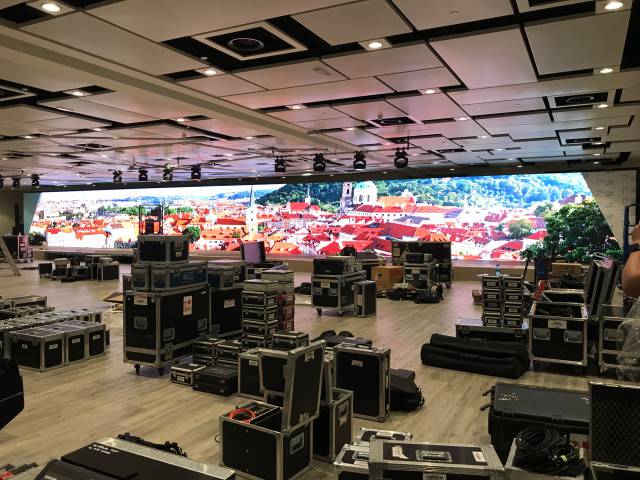 Gloshine Legend LED wall sized 30 x 3 m for pharmaceutical conference in Madrid
In order to minimize image loss at the event caused by damage of the pixels during handling, we have all the modules wrapped in a foam protection, in which they are inserted into the transport cases. We believe in a rapid reduction of image pixel failures, which is common for all displays of this type.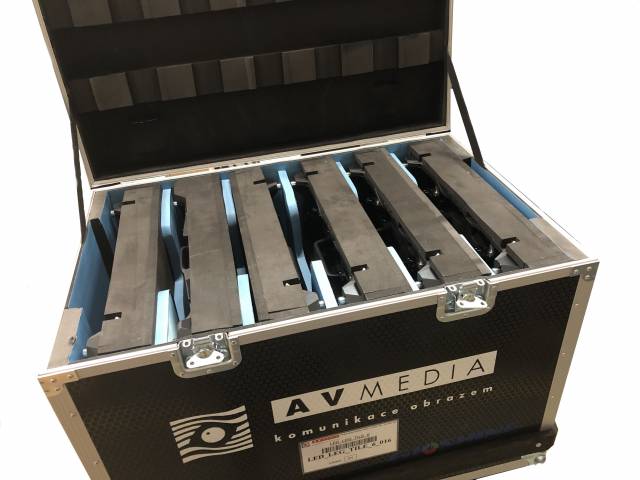 Each LED module is specially protected for longer life
In the first part of shopping, we have left out the locks with the possibility of installing the wall into the arc. However, this year we plan to add corner panels. This means that we will be able to install the wall in a 90-degree external corner without a visible transition.
More information in video HERE
How big is 200 m2?
As a fairly large family house or almost a half of the basketball court. We made such a great projection using projectors for example for Cisco conference. Now we can cover the same area with a new LED wall.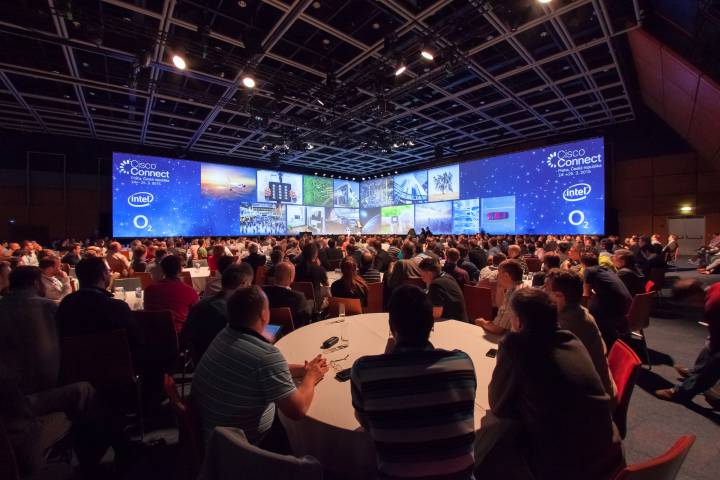 Projection sized 200 m2 at Cisco conference