AV MEDIA EVENTS project manager David Vedral and Carolina Vosátková, a specialist on sustainable event management system (ISO20121), from Kuoni Destination Management and Kuoni Congress, presented the potential for energy savings and thereby reducing the carbon footprint of events at the Young Energy Europe competition. The team also included Pavel Němec from AV MEDIA, who dealt with saving paper by digitizing accounting and saving water in the building. Overall, the team won a great 3rd place.
HALF-YEAR COURSE CULMINATED IN PRESENTATIONS
David, Carolina and Pavel went through a six-month energy-saving course organized by the Czech-German Chamber of Commerce and Industry for young employees under 35 years. In Germany, this training has been carried out in cooperation with chambers of trade and commerce since 2014. This year the Czech Republic held its second year. In parallel, Young Energy Europe also took place in Hungary, Bulgaria and Greece. The aim is to identify possible measures that will help reduce energy consumption in companies and thus contribute to climate protection. In addition to the Czech-German Chamber of Commerce and Industry, the Federal Ministry of the Environment, Nature Conservation and Nuclear Safety (BMU) and the European Climate Protection Initiative (EUKI) aiming to meet the Paris Agreement objectives are also involved.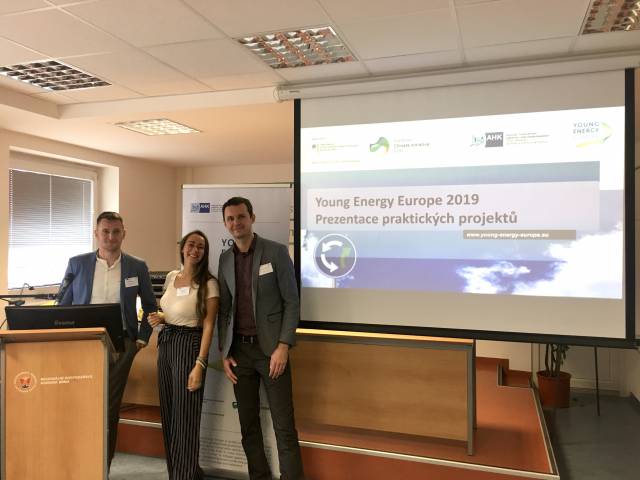 The completion of the Young Energy Europe course was the presentation of projects during the International Engineering Fair in Brno, where circular economy, climate protection and sustainable living have become major topics. All presenters have successfully qualified for Energy Scout. They should continue to act as companies and professionals in a sustainable access to their environment. Gaining 3rd place in the overall evaluation of projects is an imaginary icing on the cake.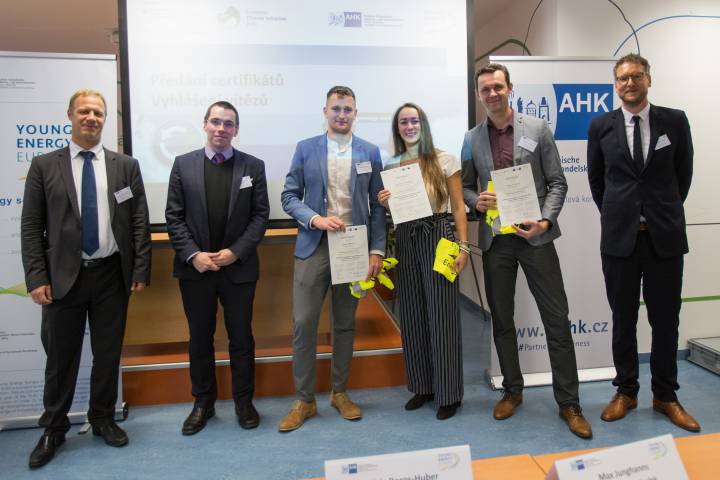 HOW TO CREATE SUSTAINABLE EVENTS
Sustainability and efforts to mitigate the carbon footprint should be one of the top priorities when organizing an event. "Since 2016, Kuoni Destination Management has been trying to find solutions for creating more sustainable events according to ISO 20121 (Sustainable Event Management) standards, making it unique among event agencies. And that's why we suggested AV MEDIA EVENTS, which we know as a partner taking environmental responsibility seriously, to join forces. The result was our participation at the Young Energy Europe (YEE)," said Carolina Vosátková. "We take many measures in the company on a long-term basis and indeed quite automatically. It was certainly beneficial to think about energy savings conceptually," explained David Vedral of AV MEDIA EVENTS.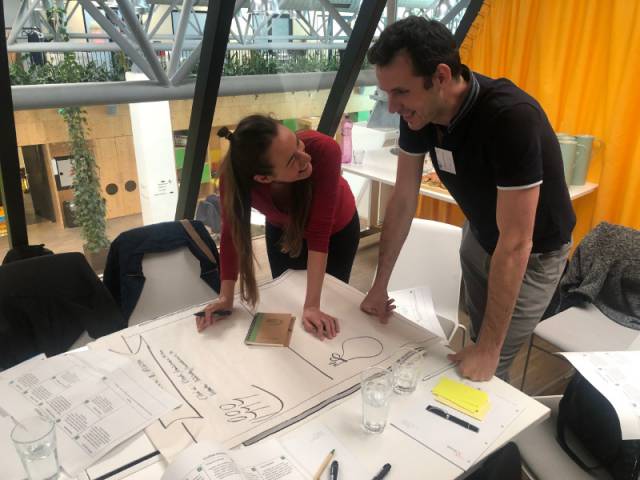 However, the basic finding is that it is practically impossible to determine which AV technologies are more economical and which less. It depends very much on the circumstances of the event – when and where the event takes place, how many people will be there, what the client's needs are. But we have demonstrated in the Stockholm event that energy can be saved by smart planning. In our specific example, it was a change of technology used from a 17x3m LED wall to a 20x4m projection. Along with reduction of the sound power, the following occurred:
€ 306.7 savings on projection power consumption
€ 21.28 savings on electricity consumption for sound power
€ 1371.4 savings on shipping
€ 619 savings on local human resources
Savings of approx. 24 kg CO2 on technology (similar CO2 value when travelling by an average passenger car at a distance of 94 km)
Savings of approximately 700 kg CO2 on transport (similar CO2 value when travelling by an average passenger car at a distance of 2754 km)
Through proper planning and cooperation between the client, the agency and the AV supplier, a more environmentally friendly solution can be found. In some cases, even save money. By choosing appropriate technologies, we can not only reduce electricity and water consumption, but also reduce waste, reduce the number of people required to operate the equipment, and optimize transport solutions.
SAVING RESOURCES THROUGH INTERNAL OPTIMIZATION
We did not only solve the savings externally but also looked for possible reserves within the scope of our company. Pavel Němec focused on saving paper thanks to the transition to accounting digitization.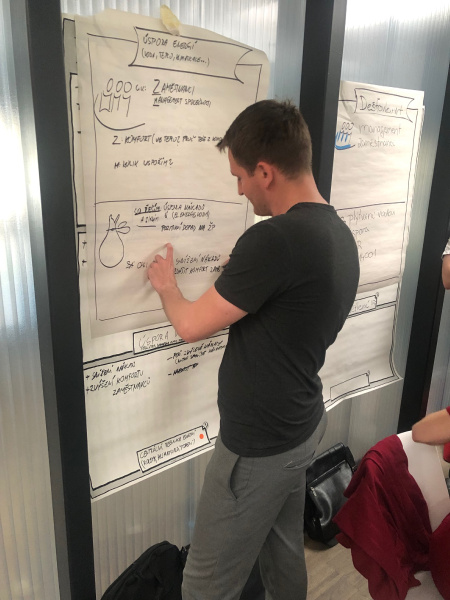 The purchase of digital processing software and the archive of received invoices will save over 50,000 sheets of paper per year, which is 214 kg of CO2. In addition, the costs of toners, papers and folders, as well as personnel costs associated with the handling and loading of paper documents will be reduced.
The relatively simple measure of installing aerators on taps can save up to 30,000 liters of water per year in the AV MEDIA / AV MEDIA EVENTS office building. The return on investment is relatively fast – it is around 8 months.
AND WHAT ELSE?
There is still a long way to go, but we have been able to better identify the individual weaknesses in organizing events and operating the company. We have demonstrated practical examples, which proved that little changes making a difference and are possible. Although it is sometimes more demanding and requires a dose of creativity. But what's the main thing? The work is done with a purpose, and it makes sense.
Please, do not be afraid to cooperate with us on more sustainable events. Our path is not without one key element. And that is enlightened clients.
More information:
http://young-energy-europe.eu/en/saving-water-electricity-and-fuel-czech-dairy-madeta-has-the-best-energy-scouts-of-the-year/
https://tschechien.ahk.de/cz/business-services/kvalifikace-zamestnancu/young-energy-europe/
https://tschechien.ahk.de/cz/newsroom/news/news-detail/vitezni-energy-scouts-resi-uspory-komplexne-a-nizkonakladove/