On-line teaching can almost completely replace school lessons
The Drtinova Vocational School uses the possibilities offered by Google Classroom, Clickmeeting, Bookwidgets and especially Robotel SmartClass+ for distance learning
After it became clear that the schools would not be closed for just 2 weeks, I started thinking about the ideal system to continue teaching in the best possible way. While using the best resources available, and only using enough of them so that it wasn't confusing for the students, they didn't have to register everywhere, and I didn't spend all day from morning to night preparing and correcting. I decided to take advantage of Google Classroom, Clickmeeting, SmartClass and Bookwidgets.
The teaching scheme looks the same every week, one lesson a week is on-line via Clickmeeting where my students and I do some on-line quizzes together + I explain new stuff, we do some listening together, etc. Teaching through this portal allows me to engage students directly in conversation or just chat. The app allows almost identical functions as the interactive whiteboard, from desktop sharing, completing to working with video. Working with this app suits me and, according to the feedback, the students more than Zoom, Google Teams, etc.
This explanatory section then allows me to spend the rest of the week assigning exercises and practicing the subject-matter discussed. All exercises and scores are recorded in Google Classroom where students receive new assignments, important announcements and feedback. In the Google Classroom interface itself, they complete worksheets. While I find entering these assignments very easy, correcting them is already more time consuming. That's why I've immersed myself in the Bookwidgets app, where, although I spend more time entering the assignments, I save students a significant amount of writing and, most importantly, myself from correcting. The app allows for the creation of a variety of didactic tests with commentary, crossword puzzles, listening work, etc. Another huge advantage is that I can enter exercises from the app directly into Google Classroom, so the system awards points for my work there as well.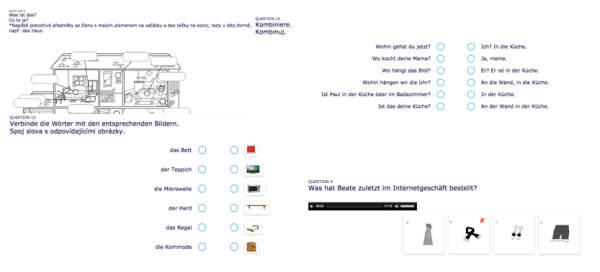 The last part for practice activity is using the MAD app within Robotel SmartClass. Students log in remotely via the school website (which they can do from their school days) and create grammar, listening and speaking exercises as they were used to back at school. So I rate SmartClass positively, mainly because of the possibility to record audio tracks and practice pronunciation.

From time to time, students choose a date via the Doodle questionnaire and we have consultations via Skype where we can use that time for individual conversation, for example, they get a list of questions first and then we discuss the questions together via Skype. Students earn points for each assignment during the week (including the work in the on-line class), and are graded at the end of the week according to the total points, while always receiving formative feedback in the comments on the exercises.
I must honestly say that I manage to practice some topics more thoroughly than at school. The biggest challenge for me is still the objectivity of the assessment, what to do with students who copy from classmates, etc.
Mgr. et Mgr. Tomáš Botlík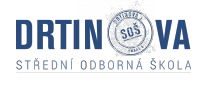 The Drtinova Secondary School, Prague 5
Would you like a similar solution?