CEA Annual Awards Distributed
Organizing events last year could be compared to Russian roulette, but there were plenty of daredevils who were not afraid to take the risk.
And a risk is again we say in Czech, in this case rather a victory, in the annual presentation of the Annual Awards of the Czech Event Association. The ceremony took place in a hybrid format at the Karlín Forum.
At present, the exhibition called "Bylo nebylo" is taking place there, which we are taking care of together with the Forum. That's why we used projection screens and projectors, which are already installed, and we suited the overall design of the event in a similar layout.
The whole hall was lined with projection screens, on which we screened all nominated projects. This mini-exhibition was on display before the handover itself. This year's subtitle was "Show the heart of events!" Symbolic hearts covered the entire room. For the audience to observe social distancing, the hearts were also projected on the ground at given distances. Chairs were placed on each heart; therefore, the necessary space between the participants was maintained.
Before the event itself, however, safety was taken into account on arrival. At registration, visitors had to show a negative test or vaccination card. The award ceremony itself was contactless. On the stage, the prizes were placed on a stand, where each winner collected their award. Our covid-19 manager took care of the security side of the event.
 Lukáš Fritscher moderated the whole evening. Several important guests attended the award ceremony, including Vít Rozehnal, the chairman of the Czech Event Association.
The jury included thirty members, carefully selected the winners in six categories. These included events supporting business relationships, but also those events with customers. The B2E events were not forgotten either. Those events help the relationship with employees. They were challenging to organize at a distance last year. But many companies have overcome these obstacles with grace and creativity.
Furthermore, a special prize was awarded for the contribution to the field and an extraordinary deed. The event was attended by MVP events s.r.o. with the project "Milada 70: Murdered by the Communists." In the hall, many attendees got goosebumps during a thank-you speech and a video from the event.
After the event, the winners could take pictures with their trophies and discuss past and future projects together.
It was a pleasant challenge for us to organize the awards ceremony in a non-traditional format. The exhibition of projects was approached uniquely, and the Karlín Forum could thus be shown to visitors from a different perspective.
You can see the complete list of all winners and the photo gallery HERE.
Check out the details of the ČEA Awards event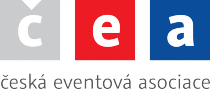 ČESKÁ EVENTOVÁ ASOCIACE: ČEA
Do you want a similar event?