EVLS PRAGUE PRO 2021
This year we moved from exhibition center Letňany to the luxury premises of the Hilton Prague Hotel, where we took care of the EVSL PRAGUE PRO 2021 event.
The most famous stars of bodybuilding met in one place for two days. In addition to seminars, spectators could also experience Friday's "Meet & Greet" with their idols.
For this event, we used oneAVstream, which was connected to the payment gateway. After purchasing the ticket, the visitor received a unique code, which provided the login information into the oneAVstream platform. It helped the overall event of the organization tremendously. The high-quality video stream in the 4K resolution depicted every muscle in great detail to our online audience. Our team built a 10 x 3 meters LED wall onsite. As usual, we also provided entirely audio and lighting coverage for the event. The event was also attended remotely with commentators from abroad, who accompanied the audience throughout the stream.
In addition to the meeting and registration, a weighing of competitors and press conference took place on Friday. On Saturday, we could watch the semifinal and final in six categories during the event's second day. Before the finals, the audience could enjoy a talk show attended by Lukáš Osladil, Štefan Orosz and Juraj Višný.
A very high attendance confirmed our successful event. The halls quickly became crowded with the audience. The tickets sold out very soon after the initial sale launch. It turned out the event may move again to larger venues in the coming years which can accommodate more audiences who wish to watch the lubricated muscles of professional bodybuilders live onsite rather than in an online environment.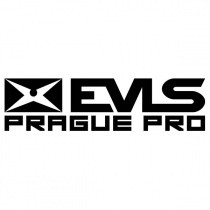 EVLS PRAGUE PRO
Do you want a similar event?