Language lab at home
The experience of distance learning English in the time of closed schools was shared with us by teacher Mgr. Radka Konečná from the 5. května Primary School in Liberec. Check out the feedback from the pupils. If you have Robotel, try it too!
I teach English in grades 3, 4, and 5 and we normally work in the Robotel language lab at school. How to continue teaching despite school closures? Thanks to the cloud-based Robotel Homework solution, I offered everyone the opportunity to work 'as if they were in our language lab', i.e. on-line, from their homes. In the grade 4, eight of the 18 children took advantage of this offer, and in the grade 5, even half of them. Two of my youngest tried it.
I asked each of them for feedback and learned the following:
- logging in with no problem,
- opening SmartClass for the first time took quite a while, several permissions were clicked, most kids had to update Flash, but eventually all who wanted to did so,
- everyone was very excited that they didn't have to just use pencil and paper; that they had listening exercises, videos and that they could see the evaluation of their work immediately,
- they were a bit disappointed that the recording didn't work for most of them because they didn't have an external microphone on their computers, but now they know what to do and how,
- the pupils were also happy that they already know the environment, they don't have to learn to operate anything new,
- the parents were happy that they don't have to print anything for the children, wait for e-mails, etc. , the kids just open our website, log in and "get going."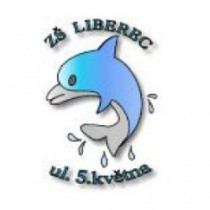 The 5th May Primary School in LIBEREC
The great thing is that the children continue to learn the language in an attractive, effective and intensive way and, above all, they continue with listening and speaking activities. The positive feedback is very encouraging; I have not received any negative feedback so far.
Would you like a similar solution?