'Technology helps' is not just an empty slogan
A primary school for visually impaired pupils in Prague 2 shows that performance and climate can go hand in hand
Special schools are often viewed with a bit of a forbearing smile, with no expectations of high performance and academic achievements, but rather just
a stress-free environment. We will show that although the starting points and aspects of their pupils are often not easy, resignation to results and suppressed ambition are certainly not appropriate.
CLASSROOMS EQUIPPED WITH SMART DETAILS
The school has twelve classrooms to be used as tribal. There are also specialist classrooms - a computer room (also multimedia), chemistry, physics and science rooms, a school workshop, a training kitchen and a ceramics workshop. In addition, there are also therapy rooms (special learning disabilities, speech therapy, vision therapy).
Each classroom is equipped with single-seat desks with folding tops, high quality lighting and blinds. It is thus possible to adjust the lighting conditions according to the pupils' disabilities. Interactive whiteboards or SMART interactive displays are installed in most classrooms. The All-in-One tablet PCs have also quickly become popular here
, either as a 'mini-tablet' for pupils in wheelchairs or for group work. Pupil devices are also commonly used in the classroom. Pupils also have TV screen magnifiers in classrooms as required. In the science laboratory, microscopes are accompanied by tablets so that
pupils can choose where they prefer to observe the specimen they are studying, or further edit the content on the tablet.
The newly restored Art Nouveau auditorium is available to accommodate larger gatherings, especially during special occasions and educational events. There are still plans to retrofit it with AV equipment. This is now being replaced by a laptop with a portable data projector, but this is a just a temporary solution. A big picture and a quality sound are needed.
SIZE DOES MATTER
But a big picture is also needed in classrooms. The SMART displays used have the 86'' diagonal. This is already a full-fledged replacement for a whiteboard. When the sufficiently large and sharp display is complemented with intuitive controls, teachers and students are happy and technology becomes a natural enabler. Visually impaired pupils simply choose a comfortable magnification, which incidentally can also vary in relation to the lesson, the visual work already done or simply current fatigue. Unfortunately, we often see that schools purchase small 50-60' displays which then most of the class, even if they have no visual problem, cannot see properly.
COMPUTER SCIENCE AND ROBOTICS
The teaching of computer science is not an isolated subject. It is all about computational thinking and guiding children to be able to apply ICT - it cuts across all areas of learning. They have even started robotics since September 2018. We aim for everything to be done individually or in small teams and through games. The children are enthusiastic about this and regularly take part in the VEX Challenge competition.
NAVIGATION SYSTEM
The building houses a primary school, as well as an after-school club and dorm rooms, a kitchen and canteen and a special education centre. To help visitors navigate the building as well, there is a Prowise touchscreen display just inside the entrance. They can use the map to find where they need to go. The fact that the school is wheelchair-accessible means not only the spacious elevator built in the main staircase area, but also that the audio output of the display is installed. People with visual impairments can not only magnify the information on the display, but also listen to it as needed.
THE TEACHER IS NOT THE ONLY ONE IN THE CLASSROOM
In addition to the teachers, the school has teaching assistants in the classroom and a speech therapist, vision therapist or special teacher for specific learning disability remediation. This will also affect the teaching methods and the way of working. Group and individual teaching prevails over frontal teaching; the teacher has to differentiate a lot. The school's teaching staff therefore receive ongoing training and participate in inspirational events and workshops to develop both in pedagogical areas and in the use of ICT to support the new methods and facilitate classroom organisation.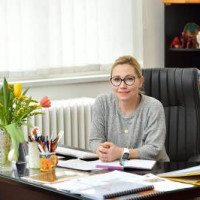 PhDr. Martina Malotová, head of the school: PRIMARY SCHOOL FOR VISUALLY IMPAIRED PUPILS IN PRAGUE 2
'Experience shows that pupils enjoy working with technology more, they are more motivated, some of them find that technology helps them to achieve success they would not have achieved without it, and relationships between teachers and pupils improve (in terms of establishing cooperation and mutual trust). Moreover, for these children, ICT skills are one of the few opportunities to become independent and live a full life of their own. And finding a job in the labour market is another chapter in itself.'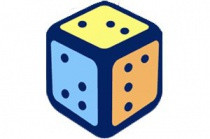 Primary school for pupils with visual impairments in Prague 2
The Zrak School, as the Primary School for Pupils with Visual Impairments in Prague's Náměstí Míru is called, is a fully organised school (i.e. from grade 1 to grade 9) providing education for pupils with specific educational needs. The school staff specialize in the education of pupils with low vision, residual vision, central visual impairment and pupils with binocular vision disorders. Teaching is also suitable for pupils with a speech impediment. Many pupils have co-existing disabilities (sensory, physical, behavioural, speech, or medical and social). Working with these children requires, almost without exception, an individual approach. It is necessary to consider the use of compensatory aids in teaching and to incorporate a variety of tools and technologies that allow differentiation and make content accessible in an appropriate way. In this way, pupils reach the maximum of their potential, may continue their studies at secondary school and university, and participate in various competitions
alongside 'mainstream' schools (e.g. the robotics VEX Challenge or chess, where they can boast of excellent results at a national level).
Would you like a similar solution?