Interactive learning – L. Kuba elementary school
Tens of students take part in interactive learning in České Budějovice. They use interactive books and laptops available to them also when working at home.
The university-associated elementary school with 23 stem classrooms is active from 2006 and, following its proprietary curriculum referred to as "School as Basis for Life", has 557 students. Its priority is teaching of English language starting with the 1st class, a second foreign language starting with the 6th class, and information technologies starting with the 3rd class. In programming, its students have been assembling national and international awards for several years. New technologies are an integral part of teaching.
The overall school is completely networked and connected to the internet. Evaluation of students is communicated to their parents electronically. The school employs modern technologies such as data projectors, interactive boards and other interactive teaching tools. It also possesses a fully equipped digital classroom. The upper elementary school is gradually introducing electronic textbooks. Lessons are made more interesting by means of SMART boards (one available for every grade, i.e. 9 boards in total) and other tools. The school partakes in the EDUCATION21 (Successful Student in Digital Age) project, fully realizing the growing importance of digital technologies in everyday life, as well as its immense opportunities for personal development, science and technologies.
"I wish I had an interactive board in every classroom to make it available to the teacher any time it may be required. Children should not perceive it as home cinema, with idolatry, but rather as a common teaching aid."
Miroslav Kůs, Director, L. Kuba elementary school, České Budějovice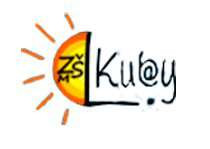 ZŠ A MŠ L. KUBY, ČESKÉ BUDĚJOVICE