Team productivity
Thanks to videoconferences, we were able to increase the productivity of our international teams and improve the preparation for individual encounters.
Nutricia has been using videoconferences for over 3 years. The first impulse for their obtaining was a broadening collaboration between the headquarters in Prague and the subsidiary in Bratislava. Danone has been making use of videoconference calls for an even longer period. Their Czech, Slovak, Hungarian and Croatian management is now integrated, and that is why they recently obtained an entirely new videoconference equipment.

Remote communication became part of the routine working life of every member of Danone. To allow people from different places collaborate efficiently, an operative involvement of all the participants without the need for physical contact became a necessity. For that reason, the company started with videoconferences, which are comfortable and safe.

"At Danone, we have been using videoconferences for the purpose of monthly business update conferences between the company management and employees in individual localities. We are able to communicate with our production plant in Benešov, as well as with our staff in Prague, Bratislava or Budapest," says Tomáš Zloch.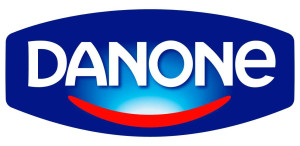 DANONE A.S.