One event, two different venues
M&M Reality Holding has real estate agents throughout the Czech Republic. This year, they divided their annual meetings into the regions of Bohemia and Moravia.
It was up to us to transfer the same experience of one event to two very different venues.
Every year, M&M Reality Holding organizes a meeting of real estate agents, which has several functions. Primarily it is about employee training. They also learn what is new and what awaits the company. Secondly, it is an event just for them, organized as a thank you for their work. Real estate agents from Moravia met in the heart of Brno at the Passage Hotel, which we already knew well from the previous event.
Our project manager designed a unique solution for two overlapping LED screens, from which moderators and performers could effectively come out. We struggled a lot with space at the Passage Hotel, but our experienced engineers overcame the obstacle with ease. The client greatly appreciated their knowledge, flexibility and determination. The sound of the event was as always flawless, and the space was lit in the company's colours. Due to many guests in a small room, we also came up with a projection solution on both sides of the hall so that no one would miss anything from the event. The whole event was also filmed for internal purposes. After the main part of the program, we prepared the stage for the band of David Koller and his show.
In the Prague part of the event, which took place six days later at the Cubex Center in Prague, we were more creative and adventurous thanks to more space and integrated AV technology. We enlarged the stage, and instead of projections on the sides, we hung displays for the participants in the back rows. Because there is no daylight in the hall, we were able to project the logo on the walls of the hall at all times, as opposed to the gentle illumination of the hall in green in the occasional dynamic change to red. The client did not have to shoot the confetti by hand in Cubex, but we offered their installation directly into the truss construction, which had a lovely surprise effect. Thanks to a more diverse light show, we took David Koller's final concert to a higher level in Cubex.
Don't be afraid to play with space, and we will be happy to help you!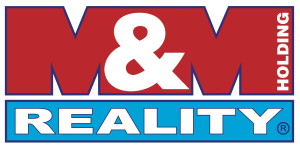 M&M REALITY HOLDING
Check out the event details
Do you want a similar event?