Trainer Dialogues 2020
OneAVstudio was a great haven for clients this year. A lot of events moved to the online environment were broadcast from Harfa.
It was no different at the Trainer Dialogues organized by the Czech Olympic Committee and the Czech Trainer Academy.
These dialogues were attended by experts from the entire Czech sports environment, and several topics were covered in the seven episodes. Whether it was developing children's talents, working on yourself in the time of Covid or a separate chapter on wellbeing, each topic was discussed for about an hour. 
The event was attended, for example, by Marek Chlumský – member of the management of the Czech Trainer Association, Michal Barda – captain of the national handball team for 10 years, Zdeněk Haník – Vice-Chairman of the Czech Volleyball Association and vice-Chairman of the Czech Olympic Committee for Education, and Michal Ježdík – head coach of the national basketball team.
Almost traditionally, we already broadcast live, but this event was also recorded, and the recording was then placed by the on the Czech Olympic Committee's YouTube channel. The background facilities in Harfa provided the standard equipment commonly used during such events:
LED wall with prepared graphics
Editing room
Three cameras
Sound system
Lighting
Graphical director
A non-standard solution for us was the recording output, composed in a PC using the V-mix software. This way, we could create endless layering variations and fine-tune the overall visual, whether it was speaker subtitles, background or live camera.
With this pleasant cooperation, we followed up on the beginning of the year, when we filmed a total of ten online episodes of trainer dialogues. They were created in collaboration with Livebros, who provided graphics and direction. Thanks to the teamwork, the team worked excellently and we received a nice thank-you from the client.
Check out the event details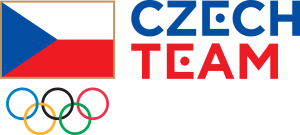 COC, CZECH COACHING ACADEMY
Do you want a similar event?