Premier League in the Harfa studio
Our oneAVstudio has been broadcasting the prestigious Premier League since August 2022, as part of a major collaboration with the CANAL+ Sport TV station.
The CANAL+ Sport TV channel offers this English league to viewers in the Czech Republic and Slovakia, and it has chosen AV MEDIA EVENTS as its contractor. 
From oneAVstudio in Harfa, we provide the transmission of matches (Match Time) as well as an hour-long discussion studio dealing with the entire match cycle (Premier Club) throughout the entire Premier League season. 
Large LED wall and commentator's station
Our 16x3.5 meter LED wall is widely used when broadcasting the Premier League from oneAVstudio, but we provide much more to our client as part of the collaboration. For example, complete direction and background facilities, perfect studio lighting and commentator's station. 
Analog Way Pictural media server, Yamaha QL5 mixer, SHURE digital microphones and ROBE lights also help with the handling of individual matches and the discussion studio. 
We are happy about this great collaboration and we are delighted that the English Premier League is broadcast from oneAVstudio.  
We were also pleased that the general public is also interested in the technology used to broadcast Premier League. Many visitors have come to oneAVstudio to see it.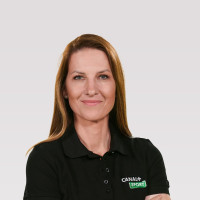 Monika Malá, CANAL+ Sport
"For broadcasting Premier League, we were looking for a professional and reliable partner who could meet our quality requirements. That's why we have chosen AV MEDIA EVENTS. The facilities and the service they provide are excellent."
Check out the event details
Do you want a similar event?