Zscaler kicked-off their sales in Prague!
AV MEDIA EVENTS provided services for the tech company Zscaler conference in 2022.
The big sales kick off meetings were held in multiple locations Prague, Chicago, and Bangkok.
AV MEDIA EVENTS was the AV/IT supplier for the whole event in Prague. We set up a LED wall measuring 13.4x4.5 meters, as well as projections alongside the hall, over 100 lights, sound, and cameras in the congress hall of the Hilton Prague.
Additionally, we provided a showcaller and stagemanager to ensure the smooth running of the event. Zscaler also hosted a welcome reception at the Beer Garden and had many smaller meetings in breakout rooms throughout the Hilton Prague for which we all supplied equipment.
Zscaler also had an afterparty at the Žofín Palac, where we sounded the great band and added a projection and lights for a nicer ambient.
We also added branding and decorations to both venues, to make the event a bit more personal for Zscaler.
The client gave us a great feedback.
Photo´s by Stanislav Milata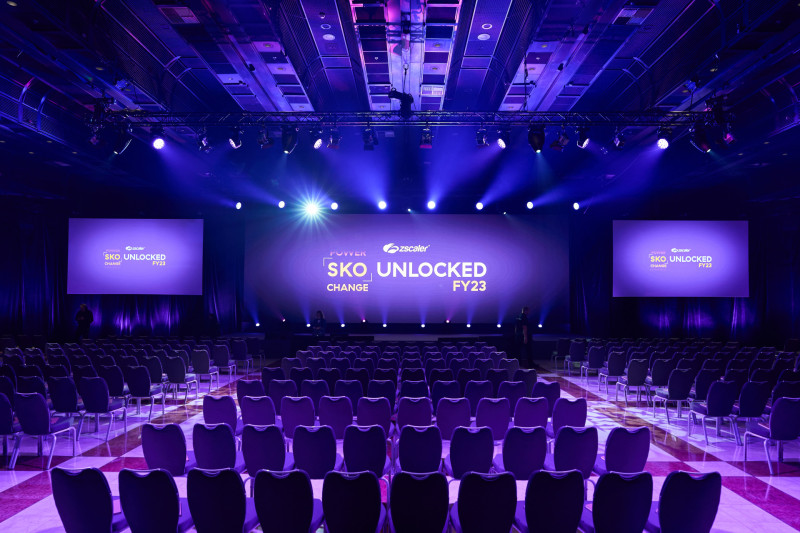 Take a look at the pictures of the event here!