For the second time, we took part in the conference The Shape of (Central) Europe
AV MEDIA EVENTS has been cooperating with the Aspen Institute Central Europe platform for a long time. On Wednesday, November 30, 2022, we provided technical support for the successful conference The Shape of (Central) Europe for the second time running.
The conference regularly deals with the evaluation of political, economic and social development in the Czech Republic and adjacent regions. This year, it was held in the Prague Crossroads church and its main topic was: Role of values in stormy times. 
The event was attended by a number of well-known personalities, including the Czech Prime Minister Petr Fiala and the former President of the Slovak Republic Andrej Kiska.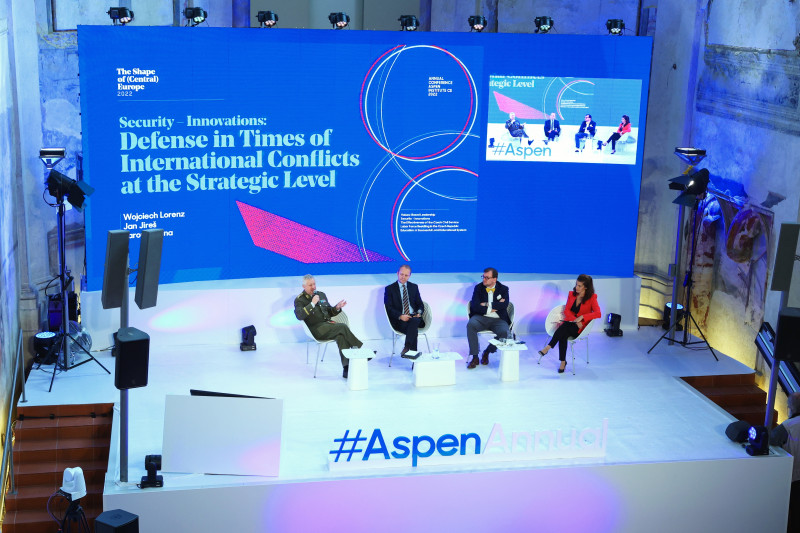 Robotic cameras, interpretation and decorations
After previous experience, the client knew that they could completely rely on AV MEDIA EVENTS, so they asked us to supply a wide range of professional equipment. 
At the Shape of (Central) Europe conference, we provided a curved LED wall (8x3.5 metres), robotic and broadcast cameras, statistical and effects illumination or interpreting services. Furthermore, our team took care of decorations, streaming in 3 language versions as well as transmitting the signal to 4 other streams. We also handled the event.  
Our thanks for their cooperation at the conference go to the Aspen Institute Central Europe and to RS Tech, which helped us decorate the stage.
Photos: Aspen Institute CE/Ondřej Besperát 
Check out the event details